Fun and Community Strengthening to start this November 2020 holiday in Vilcabamba.
As national visitors get ready for the Dia de los Muertos holiday; In destinations such as Vilcabamba, where they share different cultures, preparations are also made for the celebration of Halloween.
One of the proposals that cause interest and invite due to its background is the one that will be held on October 30 in El Carro Azul (Vilcabamba) where the objective of the meeting, in addition to fun, is to raise funds to strengthen economies and sustainability. local.
Zia Parker, one of the organizers of the Halloween Fun Raiser and a member of the Vilcabamba Community Collaboration Council, comments that the aim is "to provide tools such as choppers/mills (which facilitate the composting process), threshers (which increase the variety of viable products for planting) and a portable sawmill; to the neighborhoods where there are orchards in Vilcabamba and its surroundings."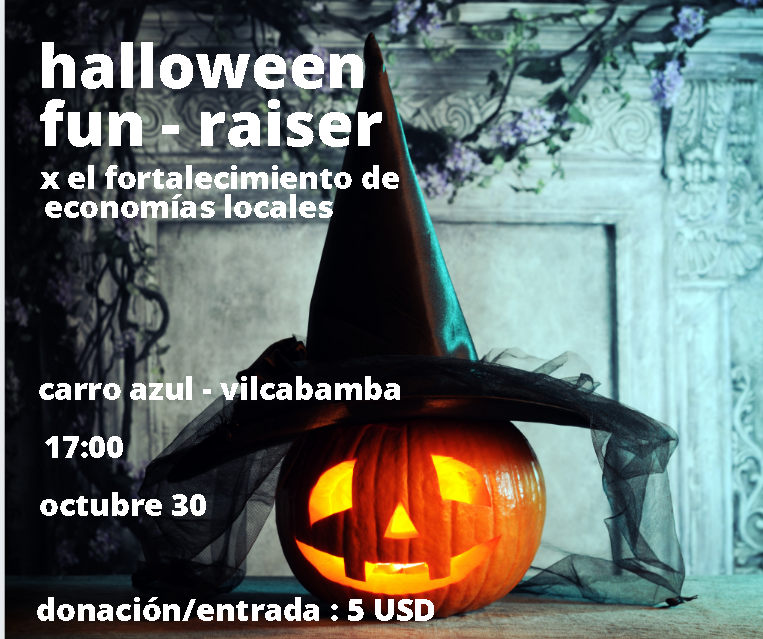 In the same way, the funds raised will help to make possible the cases of community gardens for the neighborhoods that show interest in doing so.
The Halloween Fun-Raiser kicks off at 5 pm this Friday, October 30, with a Social Hour and Silent Art Auction, followed by an Open Auction and a la carte dinner. The evening will end with a party and dance in the purest Vilcabamba style.
Donation admission is $5 per person.
KNOW MORE ABOUT THE ACTIONS PERFORMED BY THE
COMMUNITY COLLABORATION COUNCIL