The Sun of the Deer refers to that time of the afternoon when the projection of the sun's rays on the mountains makes the deer "invisible" to predators or hunters, being a moment of tranquility and magic for them; which is also what we want our customers to enjoy when they savor one of our types of craft beer.

Ivan Hoffmann. Craft beer producer Sol del Venado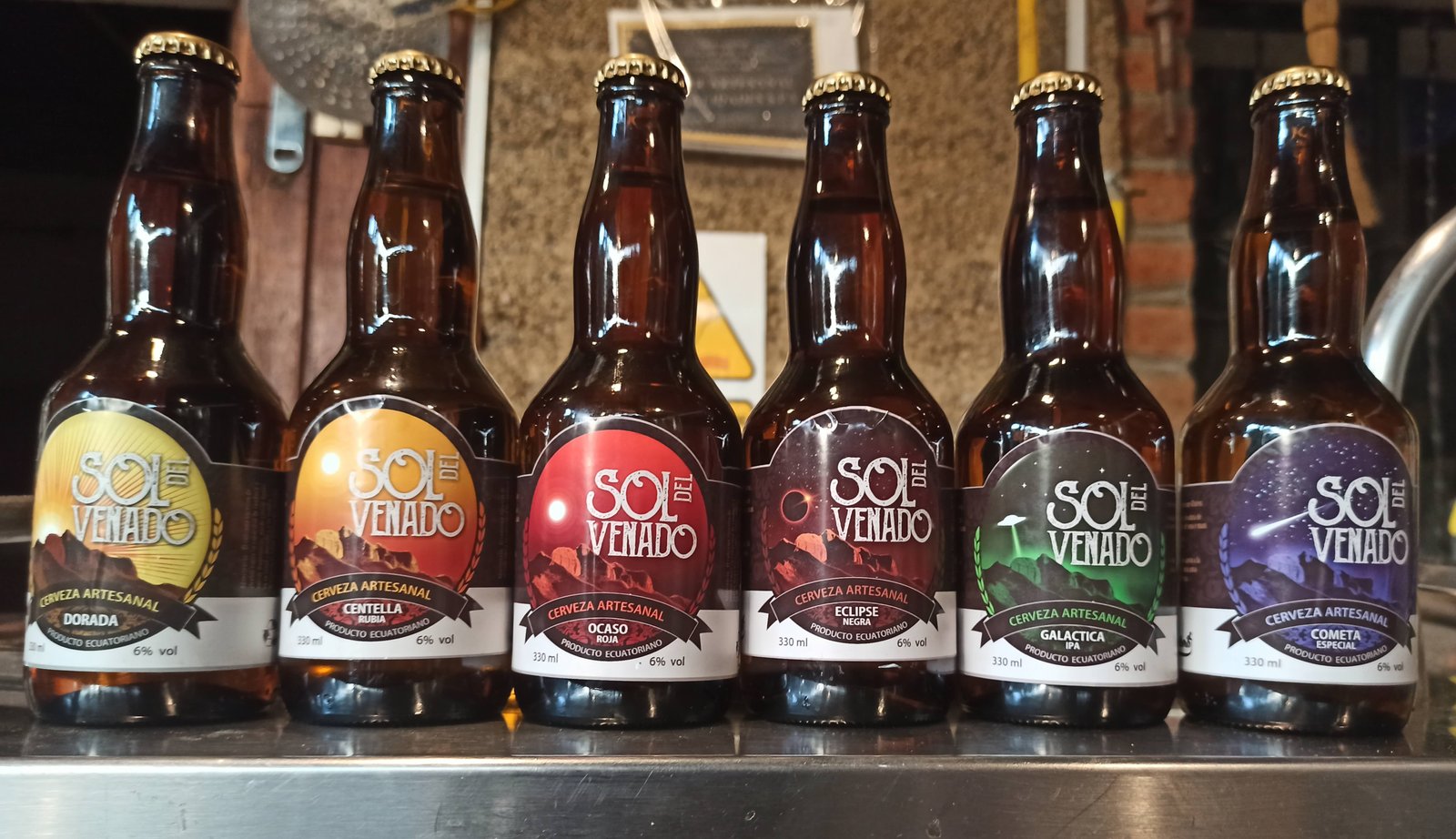 Sol del Venado is undoubtedly one of the most representative icons of the ventures originating in the Vilcabamba Valley (Loja - Ecuador), with a weekly production of 1,000 liters and a short-term growth projection to reach a minimum of three thousand liters continues to lead production compared to other brands in Zone 7 (El Oro, Loja and Zamora Chinchipe).
Currently the Sol del Venado family includes six types of beer: lager (which is a yeast whose fermentation can take up to 6 weeks), black, IPA, blonde, red and the special (limited editions that can include cocoa, coffee, among others).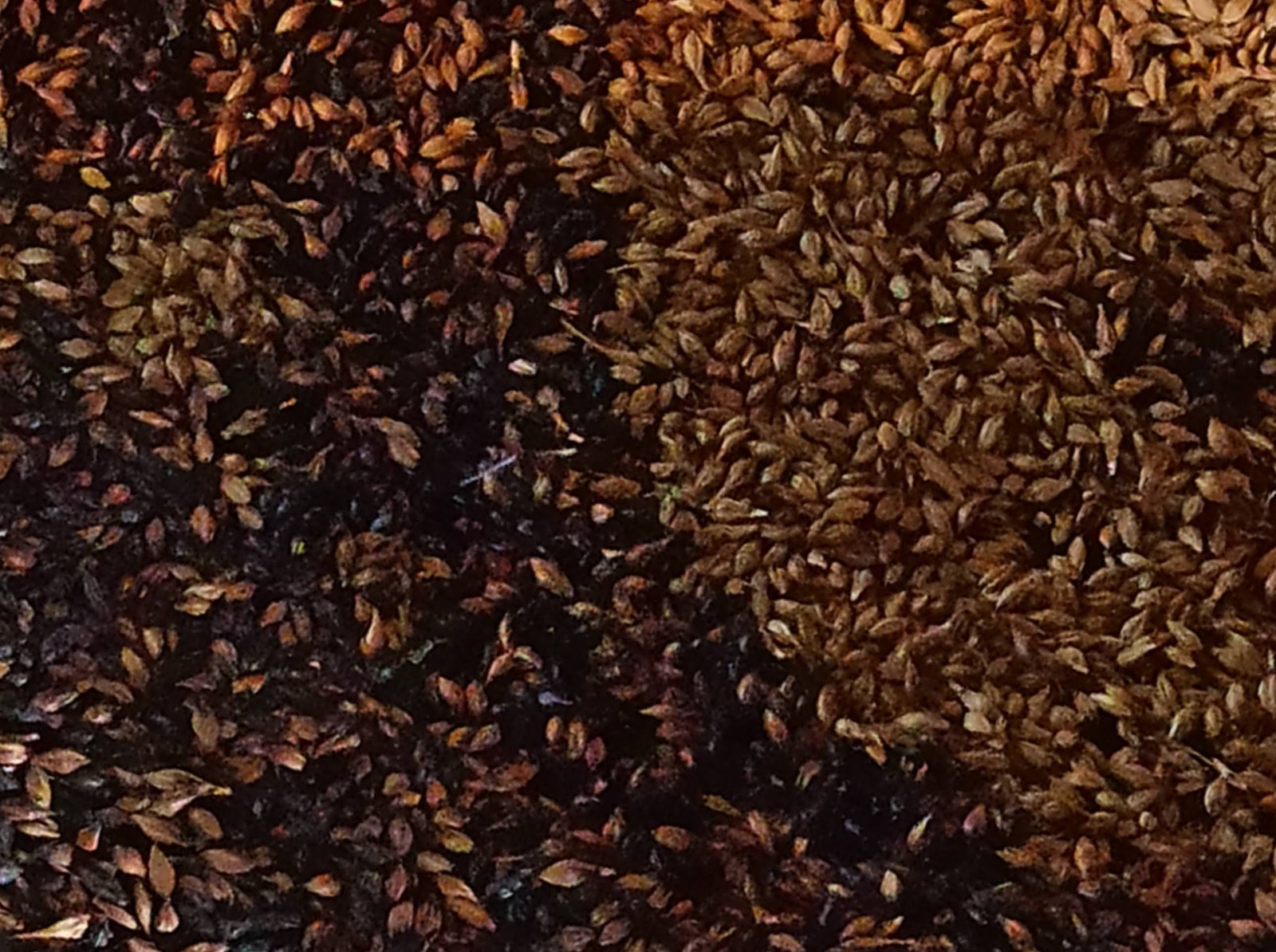 The different roasting points of the barley are what will give the various types of beer.
Sol del Venado craft beer in Vilcabamba
"Sol del Venado" empezó como un emprendimiento familiar que en sus comienzos se 1990 alimentos y bebidas y su nombre era"Especialidades San Pedro de Vilcabamba" y elaboraba cerveza en un par de ollas (que aún es posible encontrar en la planta de producción), chifles y otros dulces.
Given the good acceptance of the product, which was initially packaged in recycled soft drink bottles and after Ivan Hoffman finished his studies in 2010, it was when the family business took a step forward focused on increasing production and quality standards. in brewing and as of 2012 beer production is carried out under the Sol del Venado brand.
The process of making each type of beer, which can take between 30 and 45 days, is carried out and controlled by the Hoffman family, indicates Iván, who also states that as Sol del Venado, they place special emphasis on taking advantage of inputs national policies, strengthen community relations and carry out responsible production.
The type of beer is given by the level of roasting of the barley, in the case of Sol del Venado it includes a range of 6 different colors for each of the types it offers.
When a batch of this craft beer does not meet its quality standards, this batch is used to make whiskey or other by-products that are processed in the same plant.
datos interesantes de la cerveza "sol del venado"
With the exception of hops (which is imported), all other materials and inputs are produced in Ecuador, including barley.
The water used in brewing comes from totally clean water sources from protective forest reserves and springs in the mountains of San Pedro de Vilcabamba. This forest is protected by Sol del Venado.
"Sol del Venado" works actively to produce in a sustainable way: the use of biodegradable products for cleaning the plant, use of water, and soon the use of new materials in the presentations of its products are some of the actions highlighted by Ivan Hoffman during the visit.
"Sol del Venado" abre las puertas de sus instalaciones también a los visitantes del Valle de Vilcabamba. El recorrido se lo puede realizar en grupos e incluye también catas de los tipos de cerveza que producen en su planta en San Pedro de Vilcabamba y en el corto tiempo inlcluirá nuevas opciones para los participantes de esta actividad que promete ser otra opción para disfrutar entre amigos o familia.
To coordinate visits and tastings, as well as for national orders, please contact Iván Hoffman at WhatsApp 593 98 224 2828
Upon entering San Pedro de Vilcabamba (on the Loja-Vilcabamba route), at the height of the middle of the road on the right side of the road you will find el BBQ "The Shakq" and the Sol del Venado processing plant. Views by appointment.
Sigue con el estilo "Sol del Venado" y sus novedades on Facebook