Chef Juan Guillermo Ruiz, born 33 years ago in Valle del Cauca, Colombia, has lived for 15 years in San Pedro de Vilcabamba. He is the owner of the restaurant "Como en Casa", which is on the route, at the exit of San Pedro. It is a peaceful place, surrounded by nature and beautiful flowers, where you will find a lagoon with tilapias.
Many people looking to eat fresh tilapia, either roasted or sweated in sauce, prepared by expert hands and with the touch of grandmothers, come to this place, which is also known for its grilled meats and for serving Lojano dishes. , as traditional as the pea soup with banana, or dishes as typical, in Colombia, as the paisa tray. And while the diners wait for their food, they chat, have a beer, a natural juice or a horchata, at the foot of the lagoon.
Juan Guillermo arrived in Ecuador at the age of 8, because his mother married an Ecuadorian, and he stayed until he was 15 years old. He returned to Colombia to study and graduate from college. And he returned to Loja to study at the University. He studied English, and was in Medicine until the third semester, but he dropped it. And he found his true vocation, which is Gastronomy, within the Hospitality and Tourism career.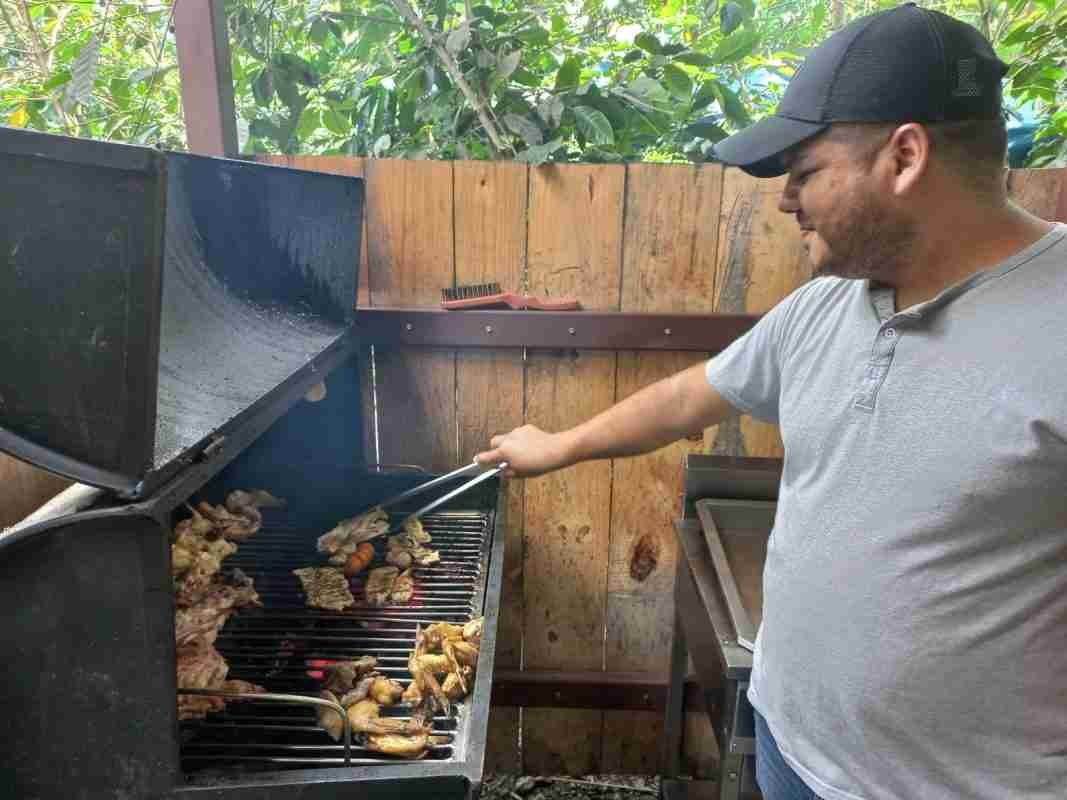 Before getting married, his mother-in-law proposed to him to reopen a restaurant that she had in Taxiche, where his wife is from. He was happy, and said yes of course. "The day after we got married, my mother-in-law told me: the restaurant is already open, let's go to work!" he says. And that's where it started "Like at home". At that time, he sold Creole chicken, jerky, dried goat, peas with bananas. And with her, Juan Guillermo learned to make Ecuadorian dishes.
Also, he started making Colombian dishes, and they were doing well. But the pandemic came, and they were forced to close. Juan Guillermo, in order to pay his debts and survive, moved to the San Pedro area, where his parents had the land where the new "Como en Casa" is now located.
"I started selling at home: barbecue chicken wings, hamburgers, when it couldn't be opened. I didn't earn much, but that way I was able to pay off my debts," he recalls.
Another episode in his life is that before opening the restaurant, Juan Guillermo was a vegan chef. He worked in a company, in Vilcabamba, owned by an American, that offered the "detox retreat" service. There were 15 days in which people detoxified at the point of a raw-vegan diet. They brought a teacher from Washington to teach her all the secrets of the so-called kitchen. "raw vegan". And so he learned to make cheese, pizza, pasta, sauces, hamburgers, bacon and a thousand other recipes, all without animal meat and all raw.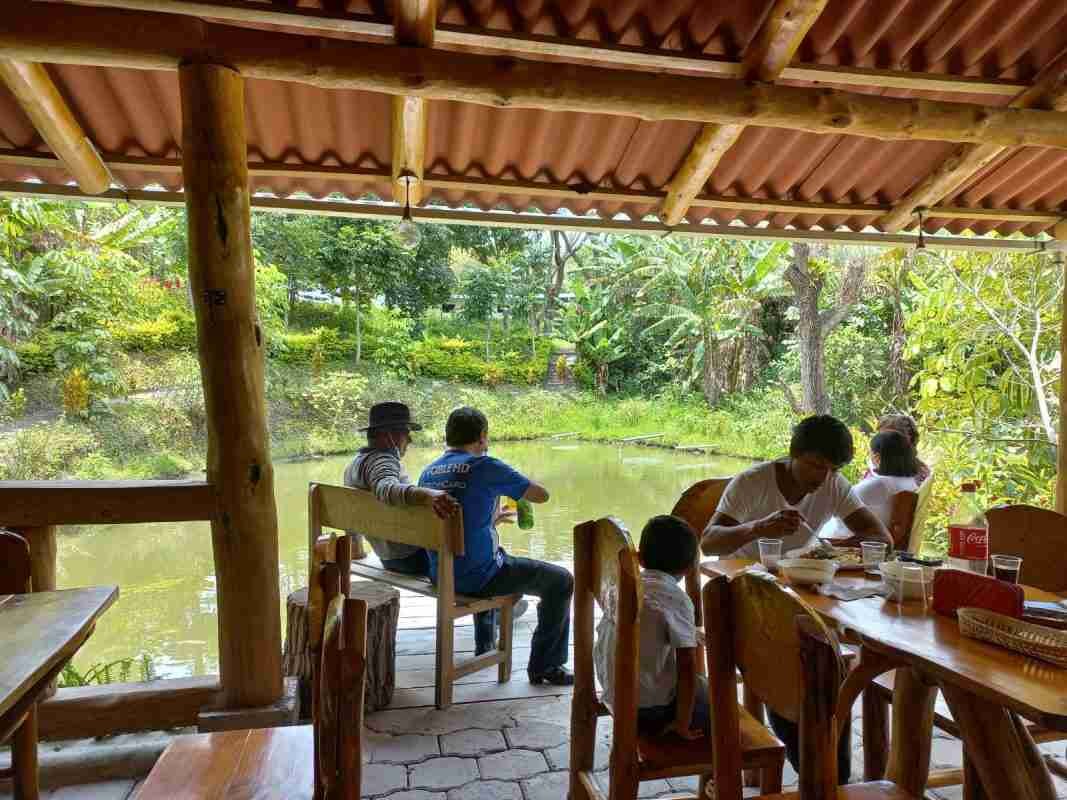 But that experience was left behind. Now he owns his own restaurant. And everything has improved. "I've been open for about a year. I already have a target, a good clientele. There are people who have come and returned because there is nowhere to sit," says Juan Guillermo, who has directly employed five people, even more so when it is Sunday or there are events (birthdays, weddings, graduation parties).
The capacity is for 50 people, but it is doing so well that it is already expanding to be able to hold larger events and serve more clients.
And it is that the homemade touch that Juan Guillermo's food has is felt, and it attracts. The creaminess of the pea soup with banana is unique. A soup that, despite being a Loja dish, was taught to him by a lady from Santa Rosa.
"The food here is healthy. I always try to get organic products. A neighbor provides me with tomatoes, lettuce, organic onions. My food is not saved. People like to wait here, because they know that it is food made at the moment and of quality", he comments proudly.
Regarding the prices, he says that "they are not that cheap nor are they that expensive, they have an average of between $7 to 10 dishes".
The diners arrive, for the most part, from Loja, but foreigners from Vilcabamba and people from San Pedro de Vilcabamba also appear.
The success of his venture is based, on the one hand, on the fact that he is behind the entire process. He does not neglect his tasks as a chef: making the dressings, the cuts, the sauces, roasting the meats and preparing the dishes. Also, he takes care of the administrative tasks: getting the best suppliers, paying the bills and salaries. And the teacher's tasks: teach his collaborators the recipes. Behind his success there is faith, perseverance and hard work, but, above all, there is passion for what he does. Juan Guillermo loves cooking and it shows.
For reservations at the "Como en Casa" restaurant, you can contact Juan Guillermo through Vilca Services
either follow his page on Facebook