Ñaño Casa Museo, a space for the promotion of conscious art in the city of Loja, will celebrate the "Madre Tierra" Festival throughout the month of November 2021.
The objective of this event, which will run from November 5 to 27, is to be one more tool on the road to strengthening awareness, organization and struggle for our Mother Earth.
The «Madre Tierra» Festival will be held in the context of the current situation in Ecuador where «nature continues to be threatened, looted and destroyed», as Aquiles Salinas, part of the organizing team of this event, states and who firmly adds that the axes of the festival are: ART, NATURE AND RESISTANCE.
Mining and oil extractivism, transgenics and monocultures, which threaten territories and communities, are some of the variables of the devouring way in which "development" is projected, and which also includes Loja, the venue for the event and the city that will be would be affected by Threat of mega-mining in the Fierro Urco páramo
Traditional Andean ceremonies, film-forums, pampa table, talks, exhibitions, music, literary meetings and other events that we detail in the schedule below, are some of the activities that will take place in the Miraflores sector in the city of Loja, del November 5 to 27 at the "Madre Tierra" Festival, Loja.
Programming of the "Mother Earth" Festival. Store.
From November 5 to 27, 2021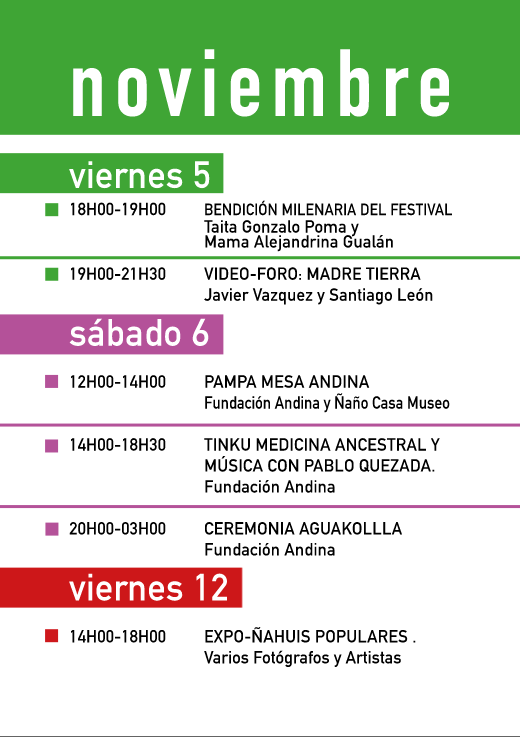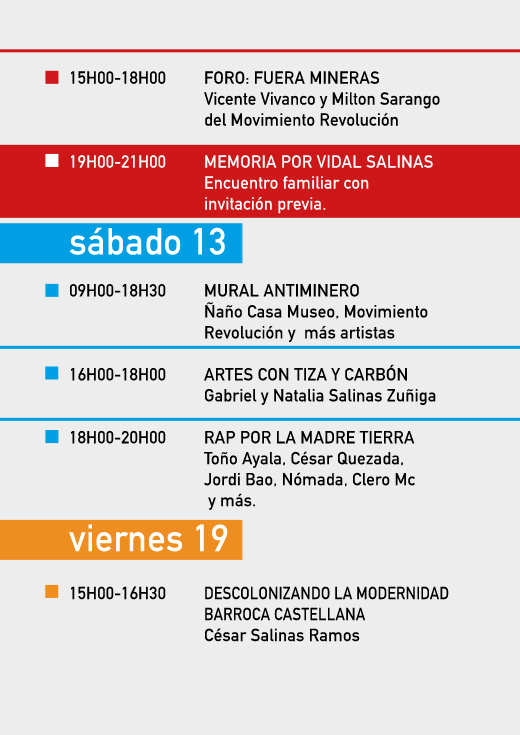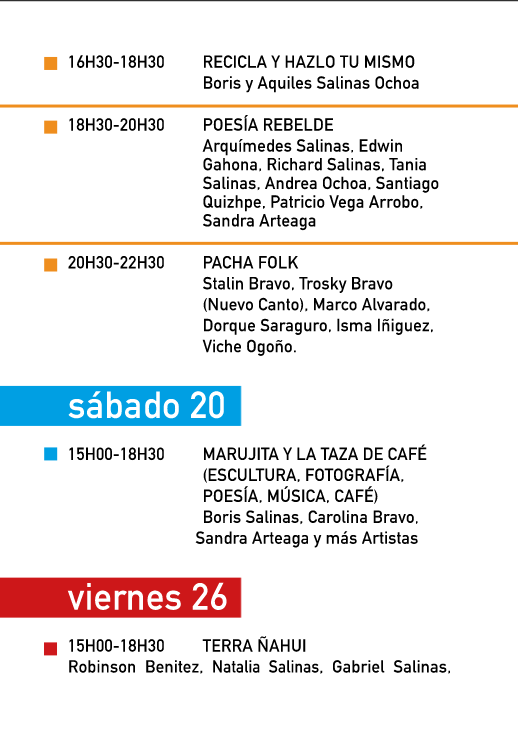 Ñaño Casa Museo is located in the Miraflores Bajo sector, streets Inés Jiménez and Rumiñahui (corner).

Some of the activities may require prior reservation. get in touch with Ñaño Achilles for more information.