A wide range of art workshops in Vilcabamba is the proposal that comes to the community thanks to an agreement between the House of Ecuadorian Culture Núcleo de Loja, and the Instituto Superior Tecnológico Loja (Vilcabamba headquarters), which began in the middle of the month October 2021.
The workshops are permanent and will take place until next June 2022 according to planning.
The courses offered include drawing and painting, cinema and stop-motion, guitar, ballet, urban dance, saxophone, theater and circus; In the coming weeks, other art options are expected to open.
Altaira Rojas, coordinator of this program of permanent art workshops in Vilcabamba and cultural activist, indicates that the programs are important in the context of offering healthy alternatives for human growth for children and young people in the Vilcabamba area and its surroundings, as Altaira indicates " What we want is for children to make the most of their free time» since "the content is aimed at developing the creativity of the participants, and strengthening values such as discipline, as well as other skills", he says.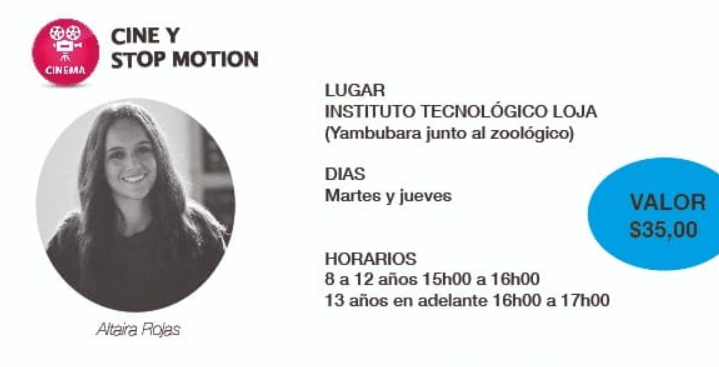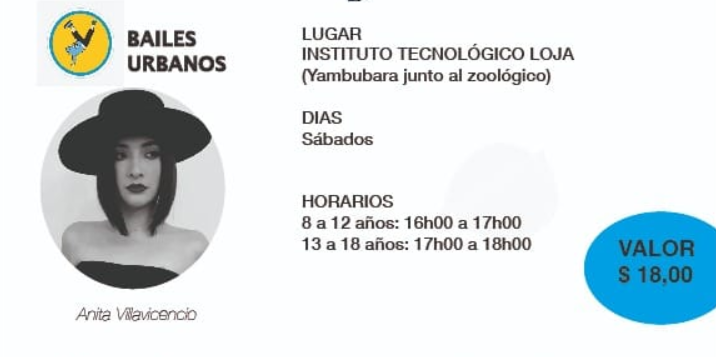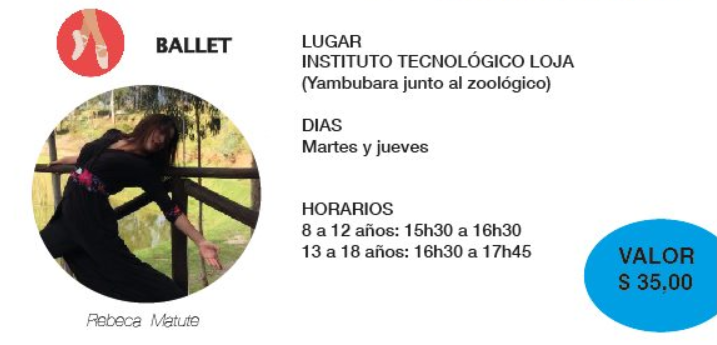 The art workshops will take place on different days of the week and will have a daily duration of one to two hours with a variety of schedules that allow the same student to access more than one workshop and will be held in the modern facilities of the Higher Institute Tecnológico Loja, located in the Yamburara sector, next to the Vilcabamba Zoo.
The program is continuous in nature and is designed to be carried out over a calendar year. The goal, according to Altaira, is that "once the year of activities is over, students will be able to play an instrument or create an artistic project depending of the chosen workshop.
Among the available options of art workshops, and depending on each one and the number of hours you have, the costs vary between 20 to 30 dollars per month, there is also the possibility of scholarships for children with limited economic resources who wish to enroll. ; To access this scholarship program, representatives must go to the Institute, where they must complete an economic evaluation form.